Calendar of Events
updated November 30th
---
Upcoming Events
---
Monday, December 13th NWMO MEETING
December 13th, 6 - 9 p.m. Days Inn Hotel (corner of Mountjoy and Algonquin in Timmins)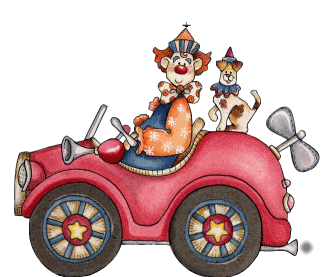 ---
PAST EVENTS
---
November 17th & 18th NWMO Meetings
UPDATED NOV 25
TANAC was also present for all three "information sessions" spanning the 17th and 18th of Nov. at the Days Inn in Timmins. The first of the three was received with much more fanfare than the other two, but regardless, those in attendance were very vocal about there skepticism over the proposed methods of disposal/storage, the process by which the NWMO was supposedly establishing a consensus on a chosen method, and the NWMO itself.
This level of skepticism was felt even before the meetings took place, as some members felt that any participation in NWMO events would legitimize the NWMO and future actions taken by the nuclear industry. However, it was recognized that participation would also offer us an opportunity to share our views with our community members who would be in attendance as well as hear and share in their views. It was also naively hoped that our opinions would be accurately shared with the public at large through reporting by local media outlets. (For further details on press coverage, please view posts at our TANAC online group).
Although we did not receive the coverage we anticipated, the fact that we were given an opportunity to dialogue with our community superceded any skepticism we had in participating to begin with. Besides, the experience opened many windows of understanding into the NWMO's methods of operation, deceptiveness and foresight.
On many occasions during the meetings, NWMO representatives attempted to delude themselves and those in attendance by ignoring, downplaying or manipulating pertinent facts. These attempts were received with many visually discontented emotions. Emotions, I'm presuming, that will in no way help establish a solid foundation of trust that is needed to support the NWMO and it's mandate
---
Sunday Nov 14th CALLING ALL AGES
Unity tour w/ Under Ground Operations @ the G V Hotel 124 Sixth Ave. Tickets are ONLY $10.00 at the door. Members from T.A.N.A.C. will be offering information. the bands who will be playing are CLOSET MONSTER, PROTEST THE HERO, BOMBS OVER PROVIDENCE, and HOSTAGE LIFE. and Possibly a local band or two. The bands will also have they're own reading material, So Don't Forget to Bring Your Reading Glasses!! ALSO it is a Licensed show so if you have hopes on consuming alcohol don't forget to bring your ID. This concert is being promoted by "Pink Bomb Productions"
You can email Pink Bomb Productions by Clicking here
You can view Underground Operations Website by Clicking here
UPDATED (nov 20th)
TANAC members Sahaja Freed and Larry Levesque attended the Unity Concert Tour at the G.V. Hotel on the 14th of Nov. TANAC was present at the show attended by nearly 150 local youth, displaying an information table and the TANAC logo. Our presence was well received with many questions and concern over the realization that the nuclear industry has such prominence in our society.
We were gratefully offered stage time by concert producer and organizer John Cayen of Pink Bomb Productions to highlight our efforts in creating interest into the Nuclear Waste Management (NWM) issue by our youth and hopefully establish an active youth group. Interest in the matter was very reassuring and the prospects of developing such a group couldn't be better in light of the numerous inquires received in regards to methods of engagement.
---